Welcome to the Best & Largest Co-ed & Men's Basketball Leagues in Northern VA averaging over 85 teams each season!  FXA Basketball is a 5-on-5 league that plays on a regulation court with 2 referees and a scorekeeper.   We offer full team, small group, and individual (free agent) registrations for our Spring, Summer, Fall, and Winter seasons.  Email [email protected] for any questions and more information.
CURRENT & UPCOMING BASKETBALL LEAGUES
Filter Search Results By:
WHAT'S INCLUDED:
7 regular season games

Beer/food specials after the games!
 Digital scoreboard
Playoffs for the top teams.
2 certified & experienced referees 
League Champion Shirts & Trophy
Official scorekeeper
$5 TEAM SHIRTS:
FXA is offering a great deal on Team Shirts. The shirt is a Gildan 8000 (50% Cotton / 50% Polyester Blend) with DryBlend Moisture Wicking Fabric. Basically, they are awesome, comfortable t-shirts for only $5 per shirt! (minimum order is 10 shirts).
You can also add #s on the back of the shirt for an additional $5 per shirt. (This is an 8″ single or double digit #).
Shirts will be ready within 5-7 business days after ordering.
SIGN UP OPTIONS: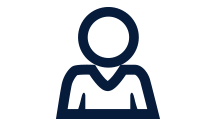 INDIVIDUAL
Don't have a team? Let us find you a team, or we will place you on a casual or competitive free agent team. Meet new friends and start building a team for next season.
SMALL GROUP
Sign up with 1 or more friends and we'll combine you with other small groups and free agents to create a full team.
FULL TEAM
You have a full squad ready to hit the court? Great, sign up as a full team to save on registration and have more control over your roster size.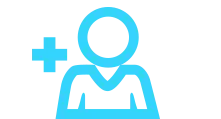 JOIN EXISTING TEAM
Already part of a team? If your captain paid for a full team and you need to join it, this is the option for you. Join an existing team to sign your waiver and let us know your shirt size.
COMPETITION LEVELS:
CASUAL DIVISION
My players (or I) have mostly played the sport before, and are looking for some "organized fun".
The top quarter of the league will make playoffs (above .500 record).
COMPETITIVE DIVISION
My players have all played before and want experienced competition.
The top half of the league will make playoffs (above .500 record).
ELITE DIVISION
My players have played for years and want to compete against other established teams with athletes.
The top half of the league will make playoffs (above .500 record).